Community Concert Event
On February 3rd, Michael Chapdelaine will be performing on guitar with the Community Concert Association. Hosted by High Desert Middle School at 7 p.m., you won't want to miss the only guitarist to be awarded first place in the International Classical Guitar Competition and National Fingerstyle Championships. Chapdelaine travels the world, from Austin to Bangkok, mesmerizing audiences and critics as he puts a modern twist on classical techniques.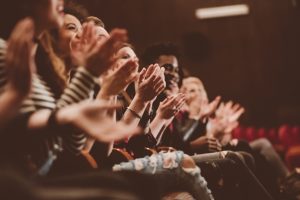 Known for his soulful concerts, this performer is also a producer and composer. Featuring steel and classical guitars, concert-goers are treated to a range of genres include classical, country and blues. Called poetic in his command of the guitar, he's been a world-renowned musician since the 1980s.
What to Expect
Chapdelaine has been awarded the National Endowment for the Arts Solo Recitalist Grant and placed first in the Music Teachers National Association Guitar Competitions. He's also a silver medalist in Venezuela's Concurso International de Guitarro event and has toured on four continents.
In the 90s, he recorded his Sonata Romantica album, which has been re-released, and a number of guitar critics called it the most definitive recording of its time. Chapdelaine is now a music professor at the University of New Mexico and has taught numerous master classes around the globe.