Cobre Valley Center for the Arts
Whether you're looking for the best in local performances, exhibitions or holiday events, the Cobre Valley Center for the Arts is close to your Globe hotel and a gorgeous events center. The Old Gila County Courthouse was restored and turned into the non-profit arts mecca. Thanks to hundreds of volunteer hours, the century-old building is now a popular space that hosts talent from around the world. Enjoy the 100-year-old architecture while in town, and make sure to check the calendar for special holiday gatherings.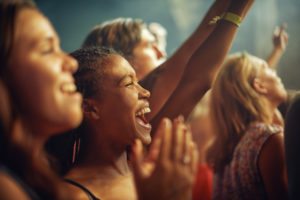 Regular hours are Monday – Saturday from 10 – 5, and Sundays from 12 – 4. In addition to special and private events, there are also ongoing workshops and classes available. The art academy is open to artists of all ages (children and adults). This establishment provides you with affordable, fun and eclectic options to spend your time in Globe and meet residents as well as fellow travelers.
Embedded in the Community
There's also a music academy for all ages, whether you want to keep up with your instrument practice, sign your child up for voice lessons or try something new. The life drawing group is a group without an instructor, but with volunteer models arriving every Wednesday at 3 p.m. for a special drawing class.
Artist Wanda Mitchell-Tucker leads an oil painting close for those age 13+ (but note December hours may vary). For more information on classes, special events or hosting your own gathering, call the center at 928-425-0884.