Celebrate Thanksgiving in Globe
You have a lot to be thankful for if you're celebrating Thanksgiving in Globe! At the Drift Inn Saloon, a historic eatery and bar that attracts epic bikers from around the world, they're always open on Thanksgiving and dishing up classic comfort foods. Open until 8 p.m., it's the go-to gathering spot for many holidays. Get a Prickly Pear Margarita to complement your favorite dishes (served with a southwestern kick!).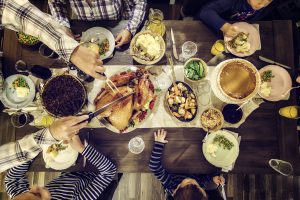 Take a drive along the Salt River Canyon Scenic Route, and reflect on everything you're grateful for in your life. It's a classic Arizona scenic byway, and you can bet it will be quiet and deserted during the long weekend. Pack a picnic, don't forget your camera, and enjoy some of the natural beauty in the Miami, AZ area.
Thanks, Arizona!
Travel to nearby Besh Ba Gowah, the ruins of an ancient Native American area. The Apaches once called this site home, and you can still see remnants of a time that's passed. The pottery on display is mesmerizing, and it's a favorite spot for walks, hiking and meditation. Locals will tell you it's an easy, peaceful getaway.
Strolling along the historic streets, stopping into one of the many antique shops or local bistros, and getting to know the quaint town of Globe is made easy during the holidays. Pick up a handmade ornament from a local artisan to complete your long weekend.