Campgrounds in Globe
It takes a seriously rugged outdoors-person to want to camp in Globe during the winter—that's why our version of "glamping" is so attractive. After spending a night or two in the great outdoors, you're welcomed back to a warm, welcoming guestroom with all the comforts of home. Some guests even "camp" during the day to get their fishing and s'mores fix, then return to their Globe hotel for sleeping.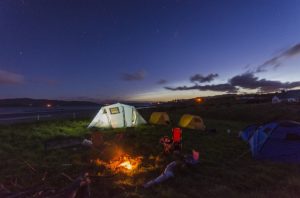 If you're interested in a touch of camping, here are the best spots in and around Globe, all located within the Tonto National Forest:
• Ice House CCC Campground. It's close to the city center, easy to find, and moderately flat. This campground is day-use only but has picnic tables, grills and allows fires.
• Pioneer Pass Campground. This dispersed camping area is a local favorite. Restrooms are available, and no permits are required. However, check for open dates before you go.
• Upper Pinal Campground. This campground has restrooms on site and windy gravel roads that sedans may tackle at their own risk.
• Jones Water Campground. This primitive campground has very few creature comforts, which is exactly why some seek it out. Fires are allowed, but there are only a couple of vault toilets in the area.
It's worthwhile to spend a day exploring the local trails (some allow horses) and getting back in touch with nature. However, when you need some pampering, your Miami, AZ hotel isn't far away.