Bullion Plaza Cultural Center
Located in nearby Miami at 150 N. Plaza Circle, the Bullion Plaza Cultural Center and Museum is committed to exhibiting and preserving the history—and human experience—of the Globe-Miami area. Hosting a number of educational programs and featuring publications, collections, and galleries, it's the perfect destination for a spring outing in Globe. Permanent exhibits include the Mining Heritage Collection, Minerals and Gems, Mexican Cultural Exhibit, and Slavic Cultural Exhibit.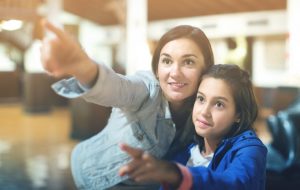 Spend the afternoon exploring the Native American Cultural Exhibit and the McKusick Tile Works Exhibit. The Ranching Exhibit and Military Exhibit are also popular stops. There are rotating temporary exhibits year-round, and if you're looking for a space to rent for your own private event, from weddings to conferences, the Bullion is a fantastic choice with the latest A/V equipment.
Highly Cultured
Both the Inspiration Room and the Copper Room are available for your use, but the Bullion is also known for hosting events throughout the season that are suitable for all visitors. From First Fridays to Wednesday afternoon Hardscrabbles, keep an eye on the Facebook page for the latest additions and to plan your trip to the Bullion.
In the gift shop you'll find affordable gems for yourself, a rich book collection, merchandise, and much more. Find the ideal keepsake, a masterpiece from a local artist, and historical remnants from the Globe-Miami area.