Bird House Workshop and Kids' Bird Walk
Birding is big business in Globe, and April is the peak season. Just a few miles from your Globe, AZ hotel, the semi-annual bird house workshop and kids' bird walk takes place on April 3. Nests are being built all around you, and you can contribute to their natural architecture. Junior Ranger Ruby Kauffman leads the workshop on how to build a bird-friendly home, the ultimate keepsake from a vacation in Globe.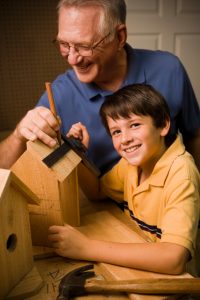 There's a special approach for kids, making it challenging yet feasible to build a bird house. Plus, the kids' bird walk is free and ideal for those ages 6-15. Discover the beauty of the Globe area through spying on the colorful birds and chirping nests. All materials are supplied, including lumber and tools.
Bird's the Word
Each of the constructed houses are sturdy and will last several years. The workshop begins at 8:30am and the walk concludes at 11am, making this a perfect, family-friendly weekend outing for the entire group.
Sign up on the chamber of commerce website, and make sure to do so early as spaces are limited. No matter how much birding experience you have (including none!), this is guaranteed to be a fantastic experience for all.