Best Western Rewards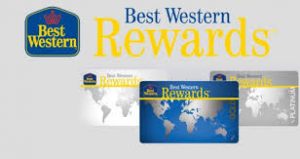 If you haven't had a chance to check out our Best Western Loyalty Program now is the perfect time. Our Best Western Rewards has been ranked by US News as one of the top loyalty programs in the country. With a number of ways to earn rewards and some amazing rewards for our guests, its no surprise that Best Western Rewards is among the best.
Earn points with each stay you have with us or through a number of our partnering programs to include airlines, car rentals, online shopping and more. Free stays at any Best Western is our way of saying thank you to our loyal guests and showing our appreciation of your business. Did we mention our Elite Status Match? That's right, we honor your status with other reward programs so you get the same perks when staying with us. You can only win as a Best Western Rewards member.
Visit us online today to sign up. You can also see the extensive list of partnering companies, ways to earn rewards and rewards that are available to our loyal members. Already signed up? Book your Globe hotel with us and earn your way to a free night. We look forward to seeing you and rewarding you for your loyalty.