Best Boutiques in Globe, AZ
Visiting all of the boutiques, mom and pop shops, and unique stores is one of the best things about staying at a Globe hotel. There's something for everyone, starting with the Globe Antique Mall where treasure hunters feel right at home. Here, you can discover heirlooms, keepsakes, and one of a kind souvenirs. The Pickle Barrel Trading Post is another hotspot, especially if you want all the charm that Arizona has in one central location.
The Globe-Miami Farmer's Market is a bustling destination for the freshest produce, meats, and patisserie items in town. Plus, thanks to Arizona's temperate weather, it's open year-round. Stop by Connie's Store right off of the 60, or the Rainbow Flowers and Gift Shop for something sp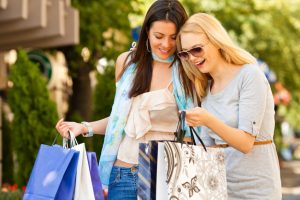 ecial.
Shopping on the 60
The 60 runs right through the heart of Globe, making it easy to get to your shopping destination. Hill Street Mall Inc., United Sporting Goods and Jewelry, and Kim's Fashions are just a few of the downtown shops worth checking out.
There's also a batting range, plenty of dining options, and convenience stores/gas stations in this area to ensure you have everything necessary before embarking on your next adventure. When staying at Globe, AZ hotels, shopping, wining, and dining are a breeze.