Arizona Search Dogs Cornhole Tournament
Returning for the fourth year, the popular Arizona Search Dogs Cornhole Tournament takes place in nearby Chandler, and this year is slated to be the biggest and best yet! If you want to play, choose from two divisions, and find a partner. The "Pros" take on cornhole champions for the $400 grand prize. Second place winners score $200. Register before January 21st, and you'll pay just $70 for the January 28th event at Fat Willy's.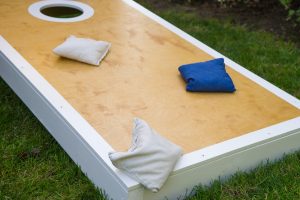 Check in is at 10 a.m. with the event starting at 11. Newbies are welcome to form a Joe's division team, which also comes with separate category prizes as well as a $50 early registration price. Day-of registration is only available if space permits. All participants get t-shirts and are eligible to participate in giveaways and 50/50 raffle prizes.
Going for Glory
Whether you want to take home the top prize or just have a blast while vacationing in Globe, all proceeds benefit the non-profit search dog organization USAR (Urban Search and Rescue). Search dogs and their handlers are sent around the country to help in disaster situations, which includes Hurricane Rita and Katrina.
It takes up to 24 months to properly train a search dog, which means more than 2,000 hours of work. Supporting this annual event is a fun way to support a local organization that serves the entire nation.