Antiquing at Pretty Patty Lou's
Antiquing is more than a hobby in Globe. It's a lifestyle, and you can get your fix at Pretty Patty Lou's. Located at 551 S Broad Street, Yelp reviewers call it simply the best antique shop in town. Visitors make Pretty Patty Lou's an annual trip, and you can count on the proprietor to often be working the front desk. Fun, knowledgeable, and personable, it's a boutique shopping experience that gives you the real taste of the Southwestern hospitality.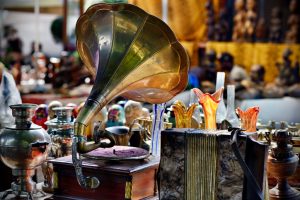 Here you'll find vintage items, boutique apparel selections, and classic antiques. Listed on the Arizona Antique Register, it's what you imagine antique shopping to be. For those visiting Globe, it's the perfect place to find a treasure to take home as a keepsake or as a gift. Oftentimes, local gems can be found here such as paintings by local artists and jewelry featuring Arizona copper and turquoise.
History Comes to Life
The gorgeous, unique clothing (often costume-level) is what brings some clotheshorses to Pretty Patty Lou's. For others, it's the incredible selection of handmade soaps created with all-natural ingredients. The leather purses, stunning scarves, and hand-crafted shoes are all wildly popular and designed to last.
Try the sun and moon loaf soap or ask Patty for a recommendation. As one reviewer says, the shop is "serendipity at its finest." Discover a landmark shop that's part of what makes Globe so special. Who knows what magic you'll uncover.