All Rooms Include
Hair dryer and Iron Board
Our rooms are designed for comfort and luxury to make your stay in Anchorage more comfortable. Start the day with a cup of coffee. Then at night, sink into one of our luxurious pillow-top mattresses for a good night's sleep.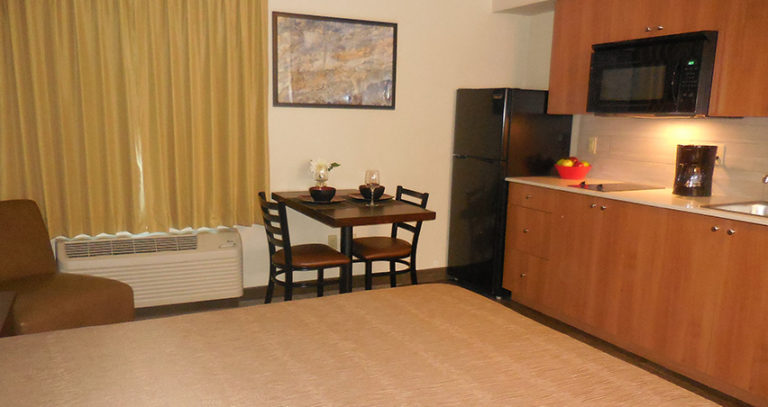 Single Queen
Beds: 1 Queen
Occupancy: 2
View Room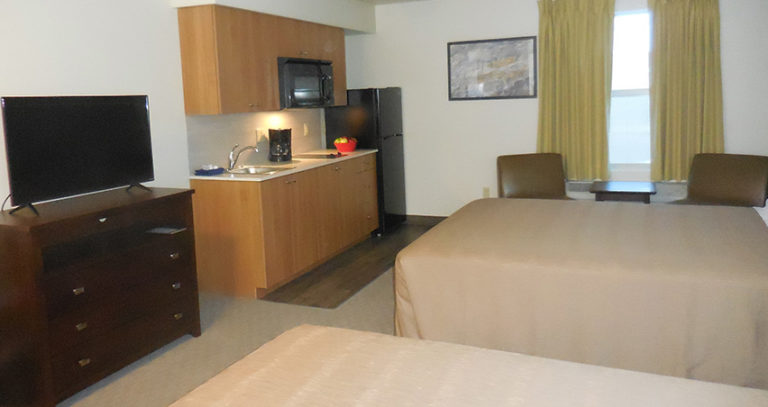 Double Queen
Beds: 2 Queens
Occupancy: 4
View Room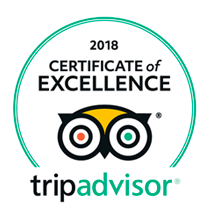 Highly Recommended
"Very clean, absolutely amazing staff and very reasonable pricing for what you get. I would recommend this hotel to anyone staying in anchorage. Stunning views of the mountain range…"
munk1166 via TripAdvisor
Fantastic place!
"Great rate, super clean, friendly staff, easy access, and safe/secure. I loved having a real fridge, sink and microwave…"
tlfak619 via TripAdvisor
Great place and staff
"Stayed here for two and a half months for work. This is a great hotel, especially for extended stays, clean, quiet, and has a great, friendly staff. Good location for those needing quick access to JBER. Has all the stuff you need in a hotel and none of the junk you don't, all at a great rate. Special thanks to Lynn, Trina, and Jamie at the front desk for all their hard work, Laura in housekeeping, for always having a smile on her face, and Robert for heading up maintenance. I will definitely be staying here again."
Kent via TripAdvisor
Content
"Overall stay was great. Upon checking in the front desk associate "Lynn" she has amazing customer service skills. Not only did she go out of her way to get my husband and me all the items we needed but she did answer all our questions and concerns to the best of her ability and when she wasn't sure she asked her Manager. The housekeeper Naomi is a sweetheart. Definitely staying at this hotel again when I return. Thank you and keep up the awesome work."
Queen D via TripAdvisor