Anchorage Goes All Out for Cinco de Mayo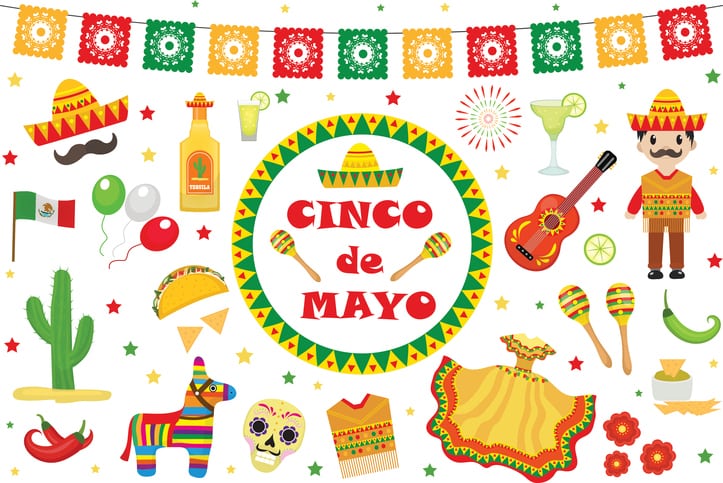 Some visitors don't think there will be much Cinco de Mayo revelry in Alaska, but it's one of the biggest party weekends of the season. Celebrating the Mexican army's victory over the French in 1862, the holiday has evolved into a celebration of Mexican culture—and nobody does it better than the Carnival at Tequila 61.
The local cantina is known for genuine Mexican dishes and creative tequila cocktails year-round. However, on Cinco de Mayo they kick it up a notch with live music and a party on the patio with hand-crafted tamales, elotes, and more. Margaritas, imported beer, and a live DJ start at 9 p.m. Don't miss the taco-eating contest, hot pepper contest, and Mexican bingo at 445 W. Fourth Avenue.
A Full Weekend of Fun
Don Jose's in Anchorage features a mariachi band, specials on drinks and dishes, and a raffle to win 30,000 miles on Alaskan Airlines (so maybe you can head straight to Mexico after the party!). The fiesta heats up at 7 p.m. at 2042 E. Northern Lights Boulevard.
Don't forget to hop over to Gallo's, where the freebies are going like churros. You can win a trip to Mexico here starting at 11 a.m. until the wee hours. With two locations, you can check out both parties with no cover. Locations are at 8311 Arctic Boulevard and 8615 Old Seward Highway.