Queen - ADA Compliant Includes

Spacious Room with 1 Queen Bed – ADA Compliant
Room Features

ADA Compliant
Full Kitchen
Free WiFi
50" LCD TV
Non-smoking

Hotel Amenities

All Suites or Mini-Suites
Air Conditioning
Free WiFi
Freezer Space for Fish & Game
100% Smoke-free Hotel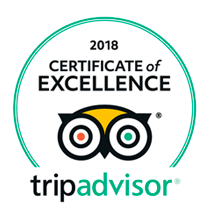 Very Convenient and Great View
This was our first time staying at this property. Much improved over places we have stayed previously. Easy walking to downtown restaurants and the harbor. If all one was going to do was fish and eat out you could stay here without a car. Newer property so clean, good amenities and helpful staff. The beds are super comfortable.
Beachguy43 via TripAdvisor
New, Clean and Close to everything
The location of this hotel is perfect for an overnight stay in Kodiak. Walking distance to the town and restaurants and a view over the water. The rooms were large and clean. Breakfast was basic but was fine.
Keith via TripAdvisor
Best accommodation in Kodiak
We recently stayed four nights in this hotel (open only 2 months) and we were pleasantly surprised by the standard of the facility in such a remote location. Owned and run by Best Western, the rooms were well-appointed with all facilities found in 5-star hotels and the rooms were above average in size. Our tariff included a bagel and coffee breakfast. We would definitely stay here again.
TonyThelander via TripAdvisor
Nice Hotel
Love this new hotel in Kodiak. Everyone was nice and helpful. The rooms are wonderful! Has a kitchenette – no stove, but has a microwave, and if you want to cook on a stovetop, ask the front desk for one. If you need anything the staff will help you with anything. It is quite spendy to stay there, summer rates are higher also. They do offer Military rates and Alaska rates. (locals)
Susan K via TripAdvisor